About Dr. Andrews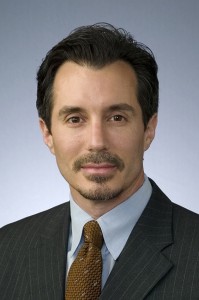 Dr. Andrews is a Diplomat of the American Board of Facial Plastic and Reconstructive Surgery,  a Fellow of the American Academy of Facial Plastic and Reconstructive Surgery and a Fellow of the American Academy of Otolaryngology-Head and Neck Surgery.
He is double board certified  by both the American Board of Facial Plastic and Reconstructive Surgery and the American Board of Otolaryngology-Head and Neck Surgery.
Dr. Andrews graduated Summa Cum Laude with a B.S. at Louisiana State University. He then went on to graduate at the top of his class as an Alpha Omega Alpha Honor Graduate from the University of Texas Medical School at Houston, where he earned his medical degree.  Dr. Andrews subsequently completed a residency in Head and Neck Surgery at the University of Texas – Houston Affiliated Hospitals, including M.D. Anderson Cancer Center. He  then attended the University of California-San Francisco Medical School, where he further advanced his plastic surgery training by completing a fellowship in Facial Plastic and Reconstructive Surgery.  During this advanced training, Dr. Andrews  also served as Clinical Instructor.
He returned to Texas following this postgraduate training and is pleased to serve the greater Houston area in his River Oaks office.
Dr. Andrews' clinical work and basic science research has been published in peer-reviewed medical journals and textbooks, and has been presented at medical educational seminars, both locally and nationally.  He currently serves in roles including International Lecturer,  Master Trainer, Consultant, and Advisory Board Member for all  major manufacturers of current FDA-approved products in the United States: Galderma, Allergan, Merz, and Valeant.  Within these roles, he educates and trains other physicians at the local, national, and international levels on advanced techniques in the use of treatment options including wrinkle fillers, neuromodulators, and facial volumizers.  He is particularly known for delivering NATURAL RESULTS THAT DON'T LOOK OVERDONE.  Experienced patients tend to know that  successful results are more dependent on technique than on a particular product.
He is an absolute perfectionist. What more could you want? He trains other doctors how to achieve optimum results with cosmetic procedures. He is the very best in this field and I trust him 110%.

-Patient Review, Ratemds.com
It was evident early on that Dr. Andrews' commitment to educating others and staying abreast of the latest clinical advances would lead to what his patients have come to appreciate today: a physician who is knowledgeable, approachable, and above all takes each patients needs, wants, and expectations into consideration when formulating their individual treatment plans.


Understanding Options
With ongoing new technologies emerging every year, you may find yourself wondering about which particular option is best for you and your interests.  To the average patient, the task of choosing the right doctor may seem daunting as numerous physicians advertise an entire array of services. We believe that you deserve to have a good understanding of your choices.  We will do our best to provide guidance and understanding as to what treatments Dr. Andrews feels will work best to achieve your goals and why.
"As your physician, I am committed to making sure that what I offer you will achieve the best results possible."  We remain devoted to staying abreast on the latest proven technologies.  As such, we sometimes steer our patients away from treatment options that have been overhyped by the media.   We strive every day to earn and maintain your trust.

Prioritizing Value
Based on these important principles mentioned above, all treatment regimens (and especially treatment regimens that involve non-permanent results) are employed to maximize a patient's aesthetic outcome while simultaneously prioritizing value.  That is, as Dr. Andrews discusses the variety of options available to each patient, he educates the patient on what  procedural options are likely to achieve, both in terms of visual results achieved AND the anticipated duration of effect. Whether or not budget is a concern, Dr. Andrews organizes a treatment plan to try to give each patient the best return on his or her investment.

Patient Confidence
Dr. Andrews' commitment to excellence is reflected by numerous positive reviews.  He has received from vitals.com the Patients' Choice 5th Anniversary Award.  This honor is a recognition granted only to those doctors whose ratings have reflected excellence in care for five years in a row. Only 1% of all doctors in the United States are bestowed this honor by their patients.  Vitals.com has also named Dr. Andrews a Compassionate Doctor Award – 5 Year Honoree.  This award recognizes doctors with the highest scores in bedside manner for six consecutive years. This honor is granted to a few distinct doctors in the United States based on experiences shared by patients.
http://www.vitals.com/doctors/Dr_Todd_Andrews/reviews#ixzz4GUiGnKh5